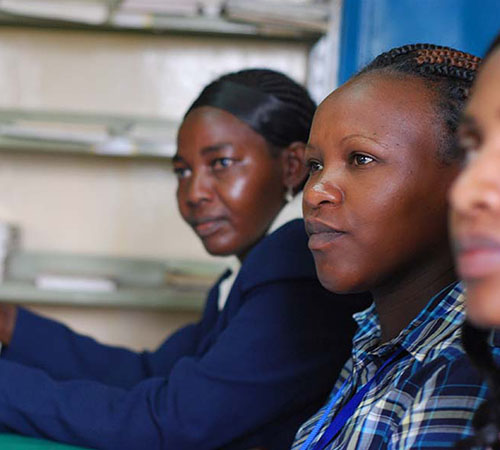 Duration: November 2017
Description of Project: The Zimbabwe Private Sector HIV and Wellness (ZIPSHAW) Board was established in 2011 to coordinate and strengthen the private sector response to HIV and AIDS, Wellness, and TB programmes. The composition of the Board includes representatives from tripartite constituents, i.e., employers, workers and the Ministry of Labour, in addition selected private sector representatives from key sectors including mining and agriculture. The ILO, UNAIDS, and the National AIDS Council (NAC) also sit on the Board as Ex-Officio members. The goal of the ZIPSHAW Board is to contribute to the reduction of morbidity and mortality from HIV and TB and improve quality of life of employees and their families in the private sector through provision of integrated HIV, TB and wellness services. The key strategic areas the Board has to deliver on include, co-ordination, information sharing and networking among private sector organisations with respect to HIV and AIDS; advocacy and commitment among private sector organisations to address HIV and AIDS as a critical workplace issue; prevention of new HIV infections among employers and workers –Education and awareness; equitable access to treatment, care, support services ; and effective monitoring and evaluation of the private sector's response to HIV and AIDS and development of evidence-based HIV and AIDS workplace interventions. Since its establishment, the Board has made minimal progress in its coordination function because of limited knowledge of HIV and AIDS specific information, tools, and systems.
Tasks: The work involved facilitating a three day review and planning workshop for the ZIPSHAW board. The work involved orienting them on World of Work HIV and AIDS standards, tools, instruments, and operational systems, at international, regional, and national levels. The consultants had to familiarize the ZIPSHAW Board with potential resource mobilization opportunities and how they function, including the Global Fund, Pepfar, and other calls by different donors, in order to effectively leverage resources for the private sector. The ZIPSHAW Board was also provided with guidance on how to develop a Plan of Action for drafting a three year work plan (2018-2020) and a workshop report was developing at the end.