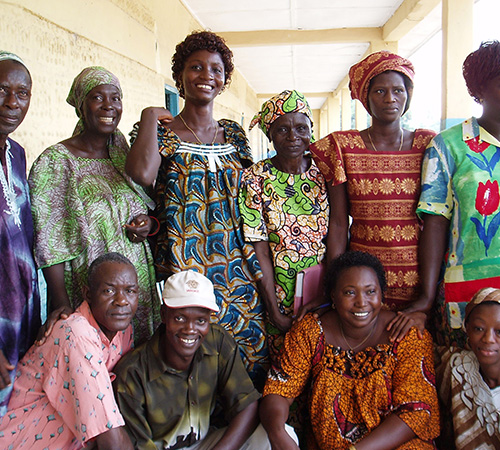 TECHNICAL EXPERT TO PROVIDE GENDER TECHNICAL ASSISTANCE TO THE MWGCD TO BUILD THE CAPACITY OF THE LINE MINISTRIES IN THE ZIM ASSET
Duration: August to October 2017
Description of Project: Support the Ministry of Women Affairs Gender and Community Development (MWAGCD) to pilot the Gender Equality and Women's Empowerment M&E Framework with the line ministries within the Food Security and Nutrition Cluster under the Zimbabwe Agenda for Sustainable Socio-Economic Transformation, 2013-2018 (Zim Asset). The Food Security and Nutrition Cluster was selected for the first pilot due to the strategic economic importance of agriculture within the environmental and climate changes, and the location of a large proportion of women within this sector as contributors to the country's food security.
The pilot program will consist of a three-month capacity building programme to enable the line ministries within the Food and Nutrition Cluster to collect and analyse sex-disaggregated data using their selected gender indicators in the GEWE M&E Framework. At the end of the two-part training which includes a seminar and one-on-one follow-up support, line ministries will have the knowledge and skill to engender their quarterly reporting on ZIM ASSET in accordance with the National M&E Policy's principle on equality and equity.
Tasks: During this exercise, the consultant performed the following tasks
Developed a capacity building plan which included an outline of the specific technical assistance and capacity building actions to be implemented with the Cluster;
Developed a GEWE M&E user module which included guidelines on how to use the GEWE M&E Framework for reporting on ZIM ASSET;
Compiled into a package of hand-outs supporting gender statistics and gender analysis training materials
Facilitated a four-day training seminar for the Food Security and Nutrition Cluster on how to use the GEWE M&E Framework for gender-responsive planning, programming and resource allocation within line ministries and to engender quarterly reports on ZIM ASSET
Provided technical support to the line ministries following the four-day seminar to produce gender-responsive reports for their September reporting period
Documented for the MWAGCD and UN Women the process, inclusive of Lessons Learnt and recommendations to inform technical assistance and GEWE M&E capacity building program with the three remaining ZIM ASSET Clusters.