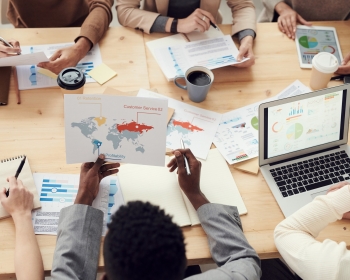 Muthengo Development Solutions is committed to playing its part in fulfilling the aspirations of Agenda 2063, by offering development solutions to African Governments, Civil Society, Private Sector and several key players. One important solution we offer is the development of Theories Of Change which can be used as the blueprint for monitoring and evaluation of varying projects.
A good theory of change can help to develop better key evaluation questions, identify key indicators for monitoring, identify gaps in available data, and provide a structure for data analysis and reporting.
MDS supports organisations in reviewing procedures to encourage and accommodate more widespread focus on theories of change. This ensures adequate resources are set aside to allow appropriate monitoring of these theories throughout the life cycle of project interventions. Our experience shows that the process of articulating and reviewing theories of change adds rigor and transparency, clarifies project logic, highlights assumptions that need to be tested, and helps identify appropriate participants and partners.
We have acquired vast experience in this area through our extensive work in numerous projects. Through our work with Bread for the World (BftW), an organization fighting to end hunger in the world, we carried out Civil Society Strengthening of 25 of BftW's Zimbabwe-based partners, in the areas of Financial Management and Monitoring, Evaluation & Learning (MEL). MDS developed a theory of change which provided a framework for the establishment of Planning, Monitoring & Evaluation systems.
From October 2019 to February 2020, under the Government of the Republic of Zambia – UNICEF Country Programme Cooperation, MDS was tasked with developing an inferred Theory of Change as well as carrying out a review and analysis of a substantial number of documents. MDS carried out remote interviews with more than 100 people, including but not limited to government officials, development partners and UNICEF employees. The consultancy also carried out a contribution analysis in order to determine UNICEF's contribution to changes witnessed at the outcome level of the Theory of Change.
As reputation of our expertise in this area continued to grow, in 2019, MDS was contracted to evaluate the Parliament of Zimbabwe's 2014-2018 institutional Strategic Plan to ascertain whether the overall goals, specific objectives and strategies including the theory of change were appropriate and effective. The evaluation was successful and concluded with MDS giving recommendations for inclusion in the Parliament's next strategy.
We are masters at what we do, and will continue to play our part in building the Africa we all want.