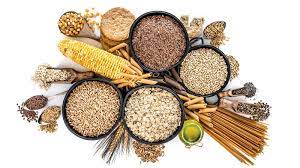 Muthengo Development Solutions (MDS) was commissioned by the United Nations Development Programme (UNDP) to carry out an endline study of the Zimbabwe Resilience Building Fund (ZRBF) programme. The evaluation includes all resilience-building activities in 18 rural districts in Zimbabwe via seven project consortia. ZRBF was originally designed to improve the resilience of approximately 830,000 people.
The programme targeted chronically vulnerable areas with high levels of poverty and/or food insecurity, and where the negative impacts of climate in the form of frequent and/or multiple shocks are experienced. In addition, these areas often received repeated rounds of humanitarian assistance.
The ZRBF programme started in 2015 with the initiation of component 1 on evidence generation to inform policy implemented by the UNDP ZRBF Programme Management Unit (PMU). Component 2 of the programme was the second to be initiated in July 2016 with 3 consortia partners Enhancing Community Resilience & Sustainability (ECRAS), Matabeleland enhanced livelihoods, agriculture, and nutrition adaptation (MELANA) and Zambezi Valley Alliance for Building Community (ZVA). Other partners, Program for Growth and Resilience (PROGRESS) and Sizimele Action for Building Resilience in Zimbabwe (SIZIMELE) as well as Building Resilience through improving the Absorptive and Adaptive Capacity for Transformation (BRACT) and Enhancing Community Resilience and Inclusive Mrket Systems (ECRIMS) were added in July 2017 and October 2017 respectively.
In August 2018, the Resilience Knowledge Hub (RKH) led by Mercy Corps was engaged as a strategic partner to support the building and nurturing of professional relationships and social capital between ZRBF partners and external stakeholders. The baseline was delayed and commenced in 2018. The scope of the evaluation will cover all the ZRBF components and activities implemented by the sampled projects from 2015 up to September 2022. The evaluation team will seek to understand the reasons behind this progressive layering of components of the ZRBP and its implications on the overall programme performance.